I was a sensitive child who read a lot and knew I wanted to be a writer from a young age.
My fifth grade teacher predicted I'd be writing novels by the time I was eighteen.
Well, that didn't happen.
Insecurity and self-doubt held me back for years. I went to NYU film school, and for me, it was heaven. But after school it took another ten years to get serious about writing. I'm what you might call a "late bloomer."
The Inspiration for Creative Freedom
The Creative Freedom workshop is a combination of my two lifelong pursuits: the creative process and personal/spiritual growth.
I know what it feels like to be a creative person who has trouble getting off the couch with projects eating away at you from the inside. It took a lot for me to free up my inspiration and ideas, so I have great compassion for anyone in the same painful predicament.
Creative Freedom is my way to help heal and empower the inner artist – yours and mine.
---
Dedicated to Creative Work and Helping People

I've studied and practiced energy healing based on quantum science for the over 15 years. I combine various techniques for maximum effect and I call it Soul Medicine.
Soul Medicine is an important aspect of the Creative Freedom program.  More info at SoulConnect.info.
---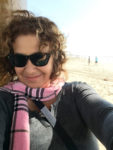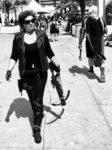 ---
I'm now an award-winning writer and short filmmaker!
If you keep at it, over time your experience adds up. I've created over 100 film, video and audio scripts that have been produced. Credits include a short metaphysical romance I also directed and edited (11 awards,) five interactive projects for the Museum of the U.S. Army, an Emmy-nominated Public Works video, and an environmental video for Levi Strauss (3 awards.)
Guitar Man, a screenplay I was hired to adapt from the life and book of musician/activist Buzzy Martin has won 19 awards, including two for the screenplay. Learn more about my projects at IMDB and JaZzyMaE Media.
Another way I empower inner artists is through the Now Write! series of creative writing anthologies started by my aunt, Sherry Ellis.
I've also consulted on books and scripts with fellow writers and movie producers.